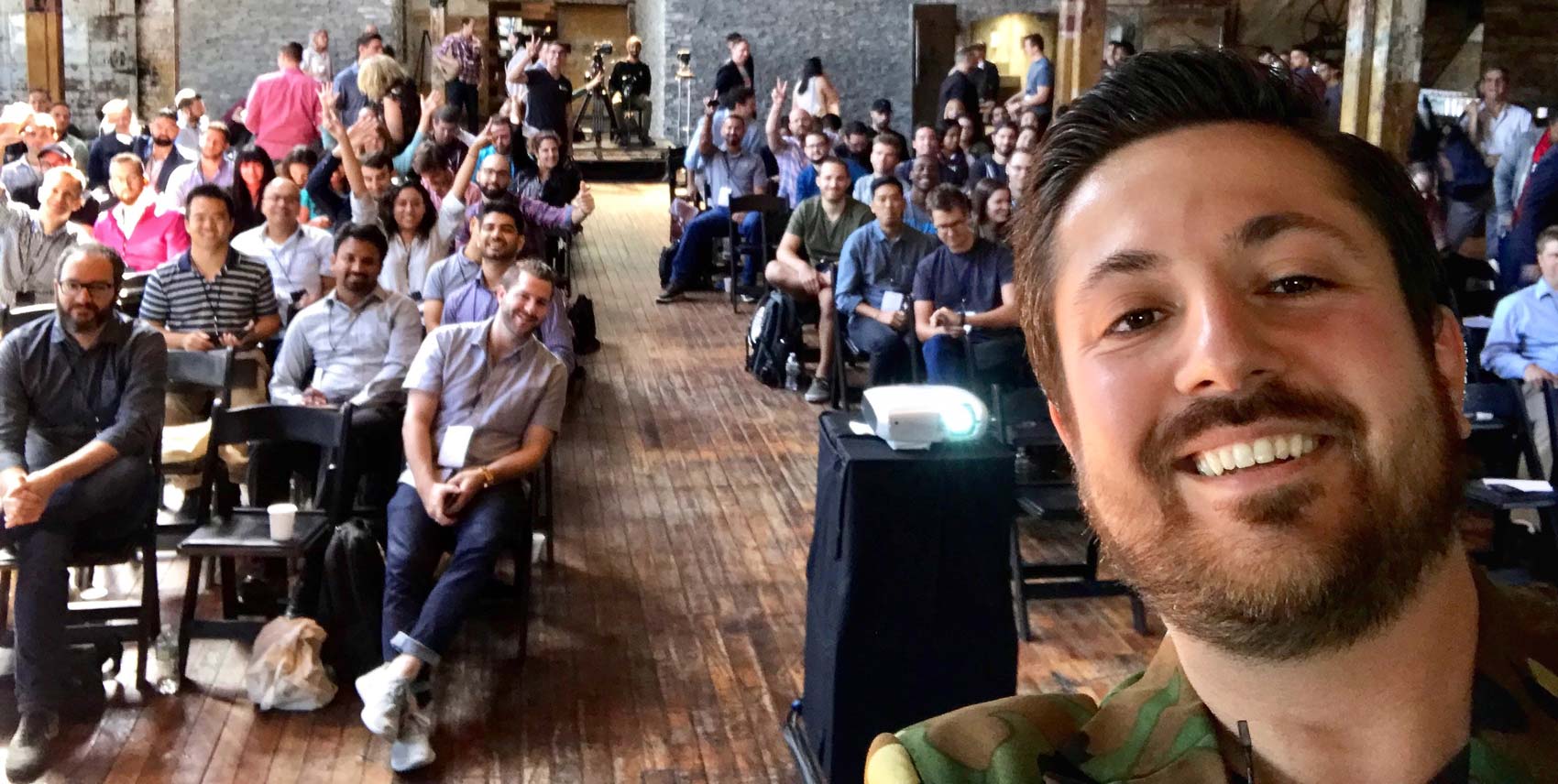 Stage selfie from A Day With Shopify.
I Want To Guest On Your Podcast
As a podcast host, I know how hard it is to produce a great podcast. I've recorded over 500 podcast episodes both as a guest and a host of the successful Unofficial Shopify Podcast, and I can bring that experience to your show.
I make the perfect guest. I use professional gear, I show up on time, and I'm full of valuable anecdotes from my experience growing my own agency as well as growing clients' Shopify stores to six and seven-figure success.
If you'd like to book me, email your pitch to my wife at julie@ethercycle.com and she'll set up a date for us to record.
Press Info
The following information is provided as a cut-and-paste resource for conference organizers, media professionals, and other interested parties. Please feel free to use it as is. If you have additional questions, you can email me.
Bio
51 words, no CTA:
One of the most highly regarded independent consultants in his industry, Kurt Elster is a Senior Ecommerce Consultant who helps Shopify merchants like Jay Leno's Garage uncover hidden profits in their websites through his ecommerce agency Ethercycle. With two million downloads, Kurt is best known for hosting The Unofficial Shopify Podcast.
63 words, with CTA:
One of the most highly regarded independent consultants in his industry, Kurt Elster is a Senior Ecommerce Consultant who helps Shopify merchants like Jay Leno's Garage uncover hidden profits in their websites through his ecommerce agency Ethercycle. With two million downloads, Kurt is best known for hosting The Unofficial Shopify Podcast. You can learn more and subscribe to Kurt's free newsletter at https://kurtelster.com/
Headshots