Kurt's 2021 Pro Podcasting Gear Guide
Last updated: March 6th 2020
When it comes to podcasting, your content will always be more important to your success than your gear, but good gear doesn't hurt. (And poor quality doesn't help.)
As our show has evolved and improved over the years, so has the gear we use to record. When we started, the first show was recorded on a $30 travel mic. Today, we've moved on to a more traditional broadcast setup.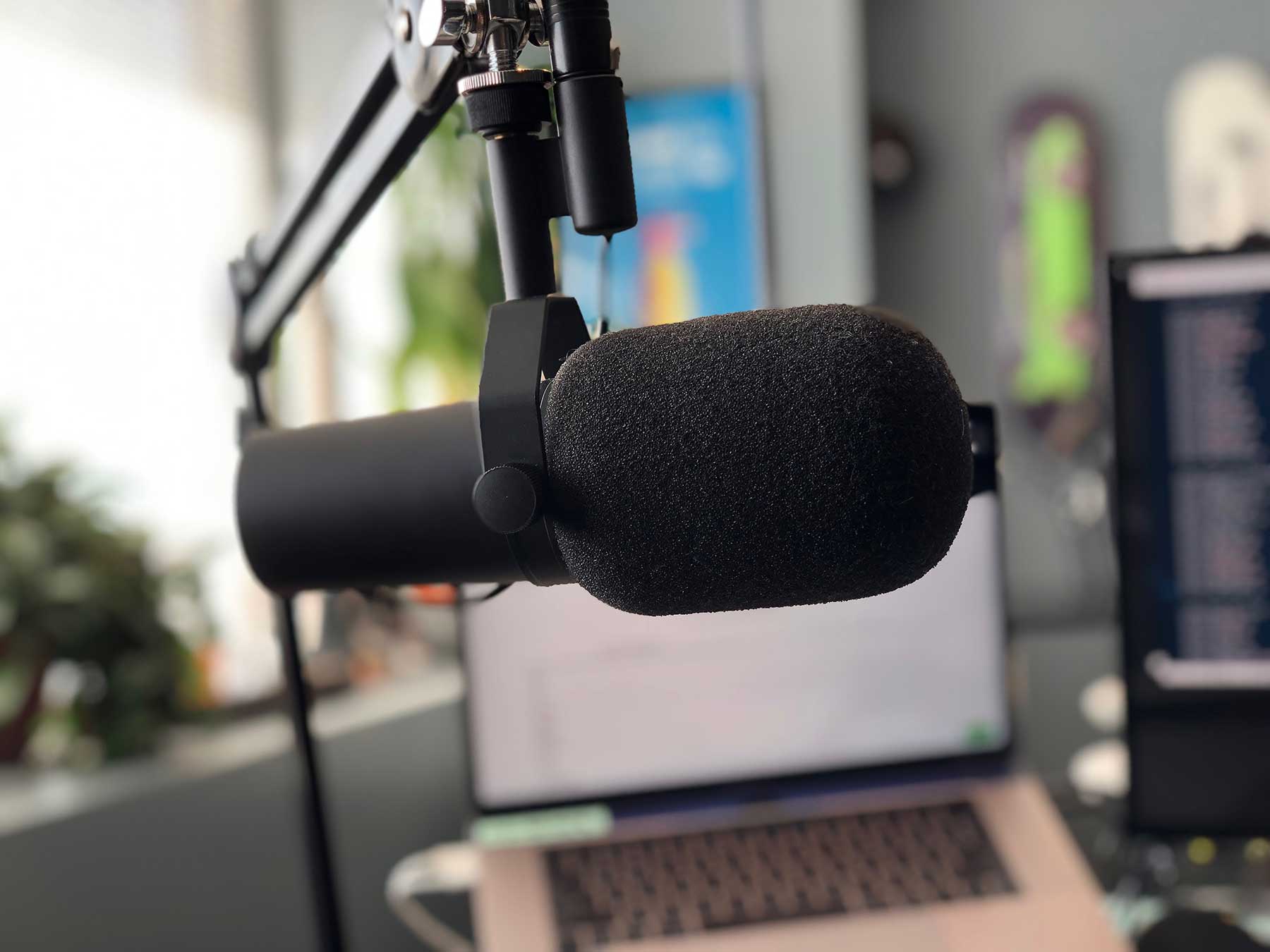 I love this mic. The SM7 series has quite the legacy. Micheal Jackson used it to record Thriller, Robin Quivers uses one on the Howard Stern show, and Joe Rogan uses them on his podcast. It has that sought-after rich, warm tone that makes it works so well for voice work. It's not particularly sensitive so it cuts out a substantial amount of room noise.
The downside is this mic requires a lot of gain. It's not USB, it's a proper studio equipment and uses XLR cables. To get the best result, you'll need a pre-amp that can provide +59db of clean gain. Worth it.
Cheaper alternative: In our home office, my wife uses the venerable Shure SM58 for her podcast.
---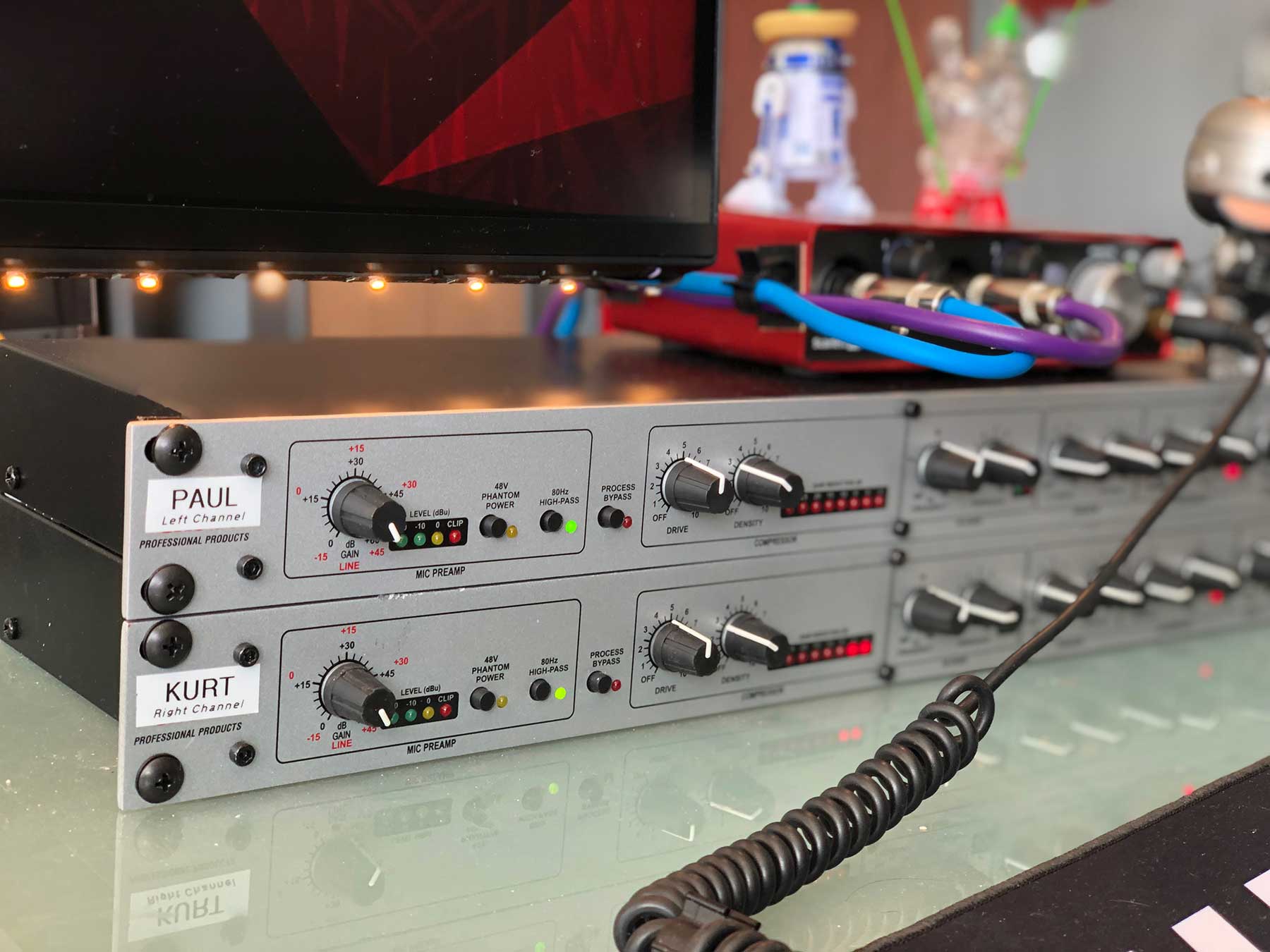 Not only does this dbx channel strip provide the necessary clean gain the SM7B requires, it also serves to sweeten the audio by adding dynamic compression to keep volume level, proprietary equalization, a noise gate to cut background noise, and more.
Sure, you can add those things in post production, but what about all the other times you use your mic? With the dbx, you'll sound great in webinars, video conferences, and as a guest on others' interviews.
My dbx 286s settings:
Gain: 59 (one click below maximum)
80Hz High-Pass: On
Drive: 3
Density: 5
De-esser: 5kHz, Threshold: 2 (To set this, turn threshold up to 5, and adjust frequency while making saying 'A,B,C,D' until it lights up only on 'C'. Only turn the threshold up if you have natural sibilance or a bright mic.)
LF Detail: 2.5 (Don't overdo this one.)
HF Detail: 2
Gate Threshold: 35db (Set it to off, then turn it up until the red LED lights, then turn it three clicks past that.)
Gate Ratio: 1.6:1 (For this to work right on voice, don't go past 1.9:1)
Here's a good tutorial on dialing it in:
GGWP's DBX 286s guide for spoken word/voice/podcasting/streaming -- Setup help thread!
---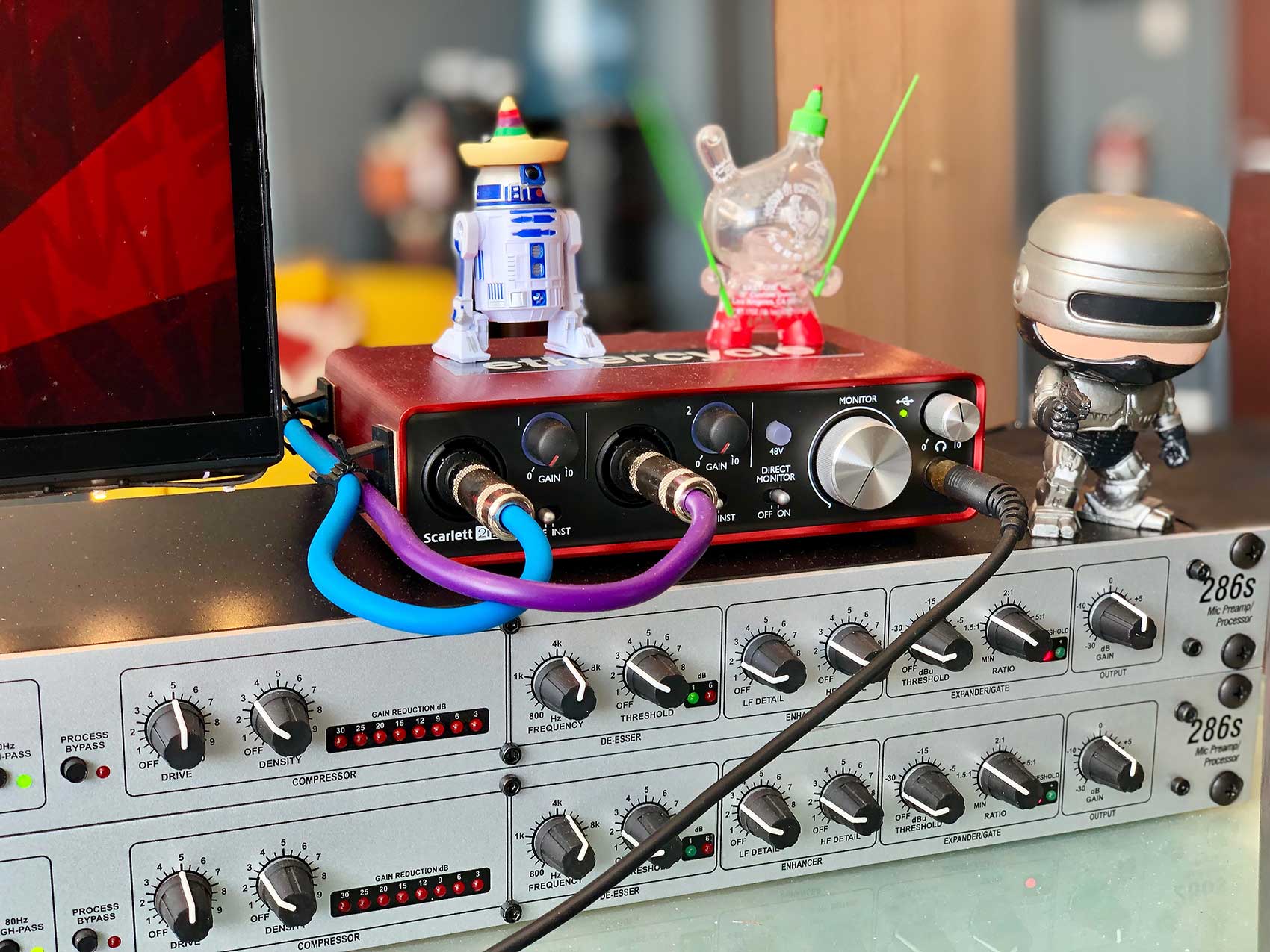 This guy converts the output from the dbx286s into digital via USB. It's not flashy, but it's reliable and high-quality. It only has to do one thing: be a reliable sound input for your computer. It does that job very well. It doesn't even need special software or drivers. Plug it in. It just works.
Cheaper alternative: In our home office, my wife uses the Scarlett Solo because she primarily records monologue episodes for her podcast. When I guest on her show, we cheat and use an XLR to 1/4" cable and a second Shure SM58 to add a second channel for me. It requires some gain in post but otherwise works well.
---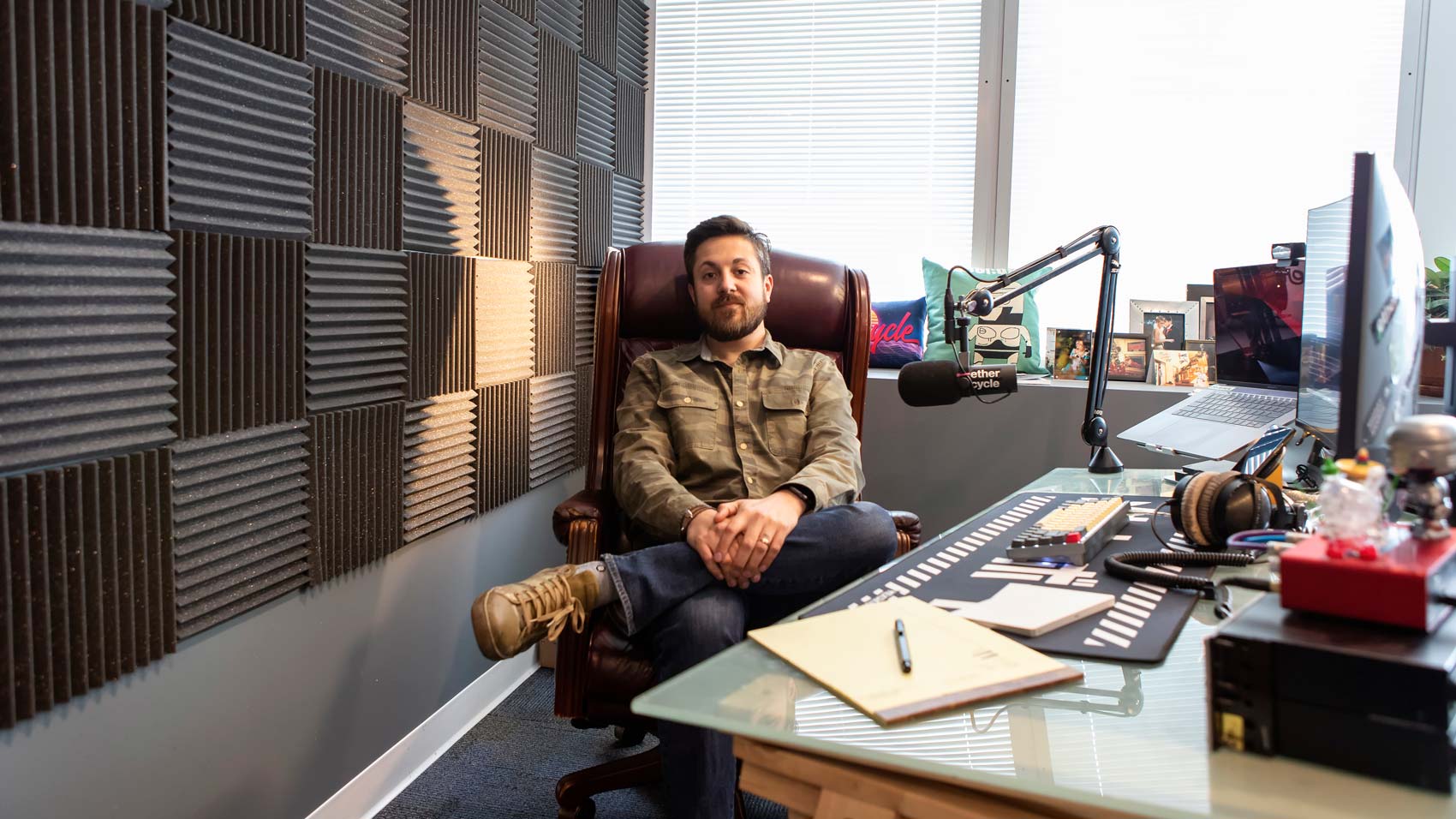 Miscellaneous
Room Treatment: The room you record in will have a massive impact on your sound, and no amount of expensive gear or post-processing can completely fix a noisy, echoey room. Find a quiet place to record (i.e., not in a warehouse next to a furnace) and then add acoustic treatments and lots of soft things like throw pillows and curtains to stop room noise like echoes.
XLR Cables: Mogami Gold - These are an absurdly spendy choice relative to other options, but I didn't want to ever worry about bad cables. You could safely downgrade here to save a bit. Seismic Audio is a good value brand. I'm using their 1/4" TRS patch cables without issue. I've also had good luck with Monoprice audio cables at home.
Mic Stand: Rode PSA1 — The SM7B is a bulky mic, so I recommend getting the Shure A26X 3" Extension Tube to get better clearance and keep the stand out of the frame on video.
---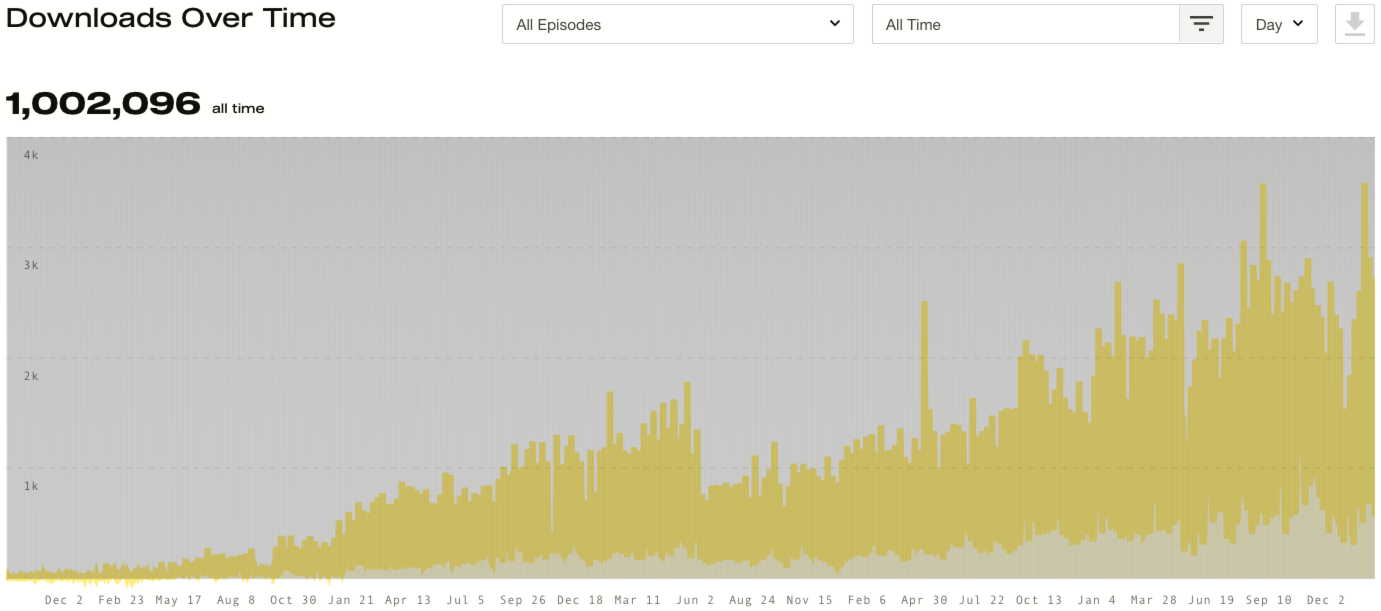 Software
Hosting: Simplecast
Editing & Recording: Audacity
Remote Recording: Skype + CallRecorder
---
What about the Rodecaster Pro?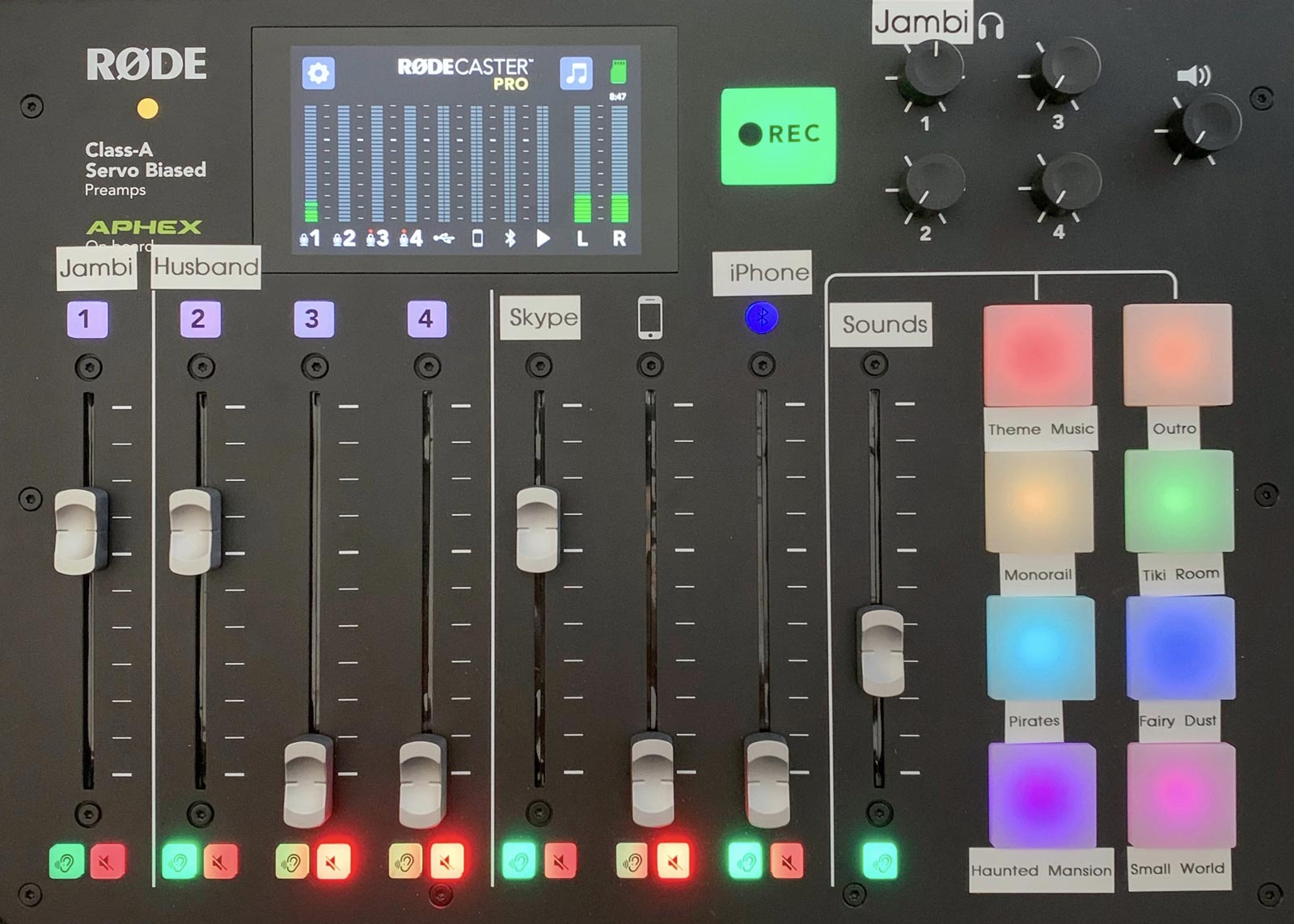 For our home studio, we recently picked up a Rodecaster Pro. It replaces the audio interface gear above and more; it's a mixer, interface, processor, pre-amp, and soundboard.
After setting it up for my wife's show, I can confirm that it's very easy to use, and packs a lot of value.
Once we've spent more time with it, I'll update this guide.
---
Mobile Recording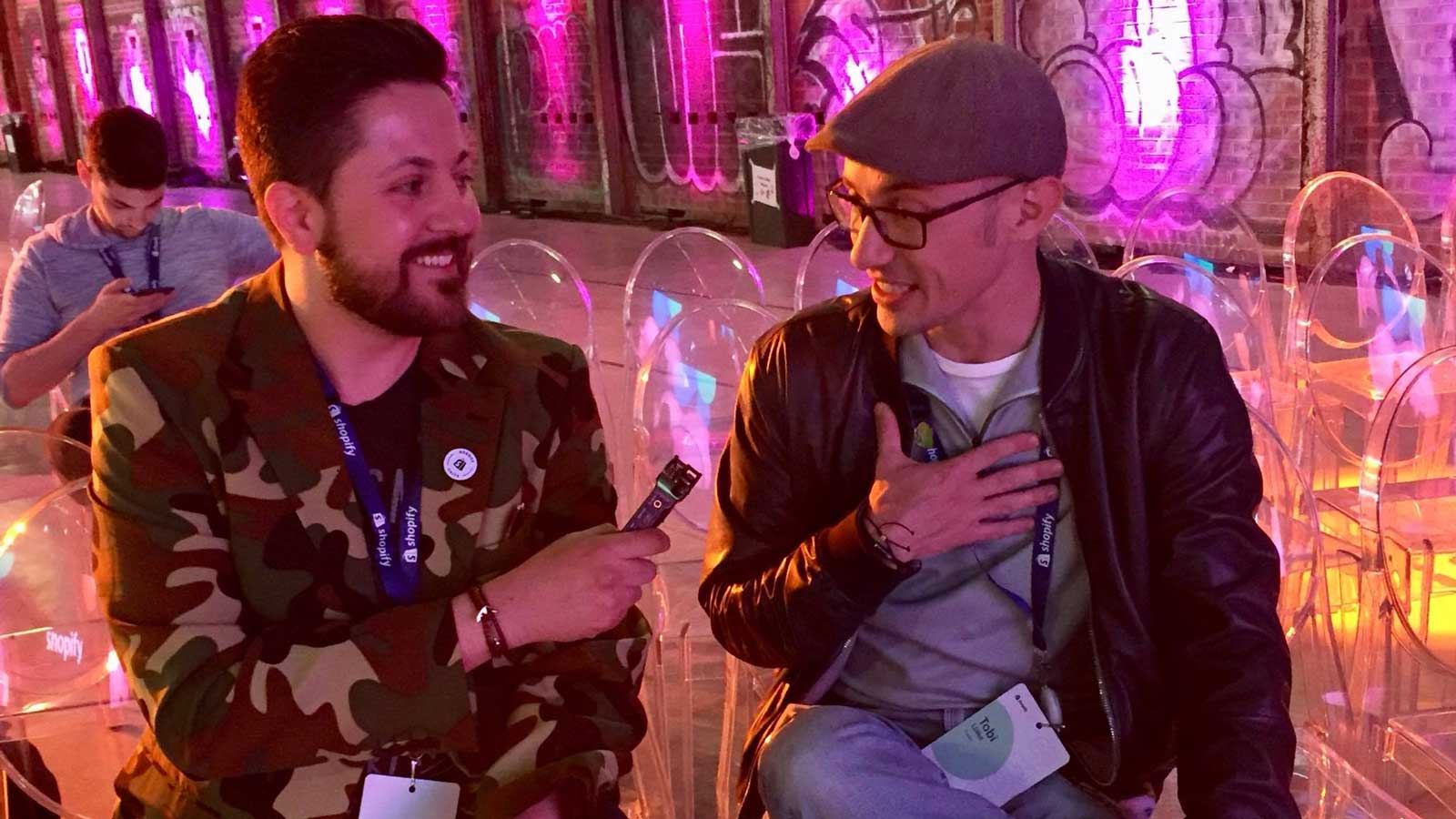 When recording podcasts at events like Shopify Unite, Klaviyo:BOS, or even Disney World, I keep it simple.
For quick "lightning interviews" of around five minutes, I carry a Zoom H1n handheld recorder with a foam windscreen on top to make it visually obvious that it's a microphone. For the price, you can't beat it.
For longer mobile recording where we want to separate the host's and guest's audio channels to make editing easier, we're going to use a pair of Giant Squid lav mic's plugged into the Zoom H1n using a Hosa stereo breakout cable. This allows one mic to appear on the left channel and the other to appear on the right channel, isolated from each other. (Note: I haven't tested this one yet.)
The Zoom H1n and lav mic combo has also come in handy for wirelessly mic'ing people for video. We used this technique successfully when filming speakers at De:brief.
---
Have questions?
Follow @kurtinc on Twitter and ask.
(I have non-followers muted to preserve my sanity.)