Kurt's 2023 Pro Podcasting Gear Guide
Disclaimer: This page contains Amazon affiliate links, I may get commissions for purchases made through links in this post.
Last updated: December 22nd 2022.
On this page:
---
A Gear Journey
When it comes to podcasting, your content will always be more important to your success than your gear, but good gear doesn't hurt, and lousy sound quality doesn't help.
As our show has evolved and improved over the years, so has the gear we use to record. When we started in 2014, the first show was recorded on a $40 travel mic. For several years, we used a more traditional broadcast setup consisting of a dbx 286s and a Focusrite Scarlett 2i2. Today, we rely on a Rodecaster Pro.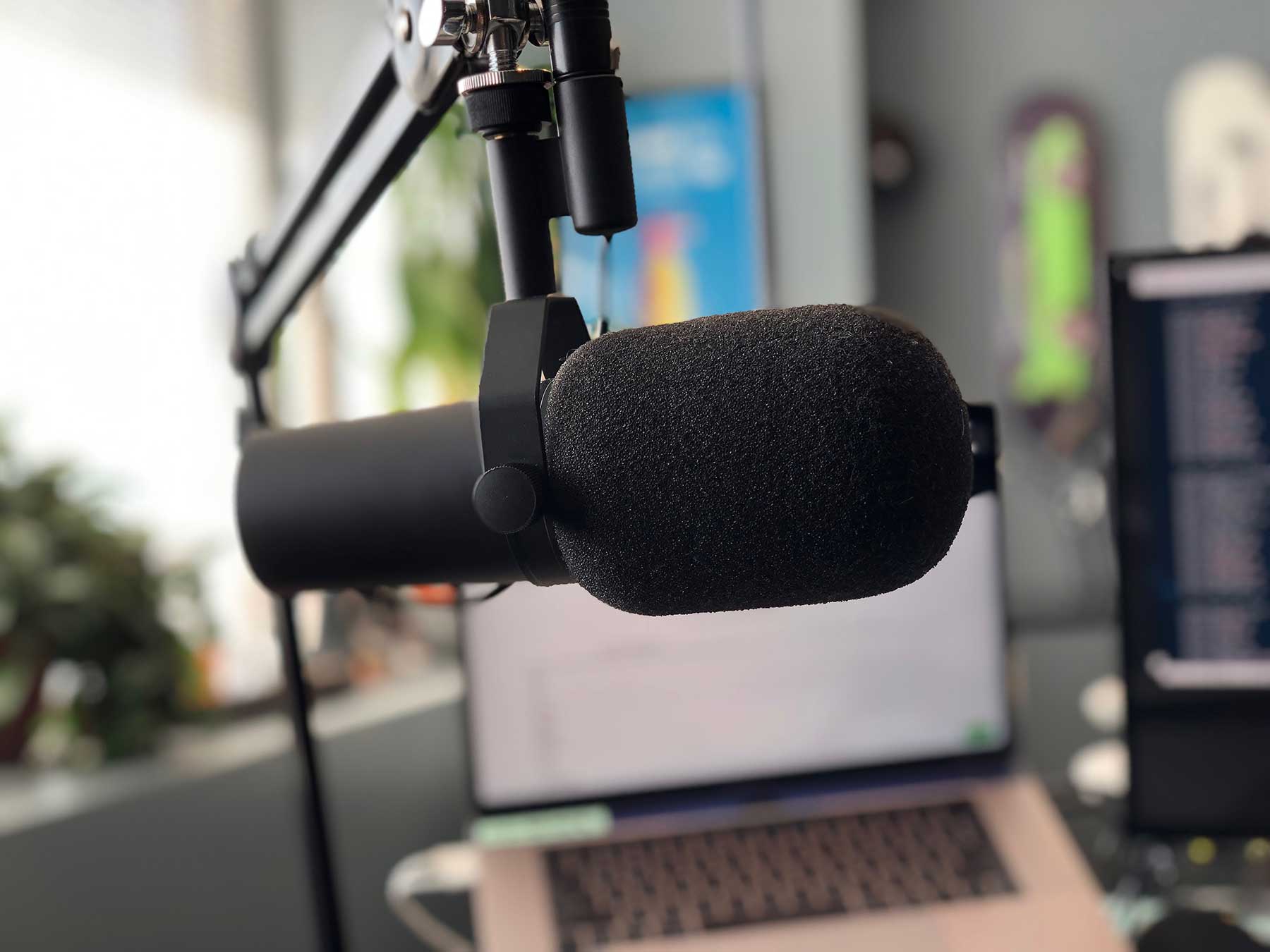 I love this mic. The SM7 series has quite the legacy. Micheal Jackson used it to record Thriller, Robin Quivers uses one on the Howard Stern show, and Joe Rogan uses them on his podcast. It has that sought-after rich, warm tone that makes it works so well for voice work. It's not particularly sensitive so it cuts out a substantial amount of room noise.
The downside is this mic requires a lot of gain. It's not USB, it's a proper studio equipment and uses XLR cables. To get the best result, you'll need a pre-amp that can provide +59db of clean gain. Worth it.
Cheaper alternatives: In our home office, we used the venerable Shure SM58 for years. The new Shure MV7 is also worth a look as an SM7B alternative that supports USB and XLR. If you want a budget-friendly all-in-one solution that still sounds good, there's always the Blue Yeti that has launched many podcasts.
---
Mixer: Rodecaster Pro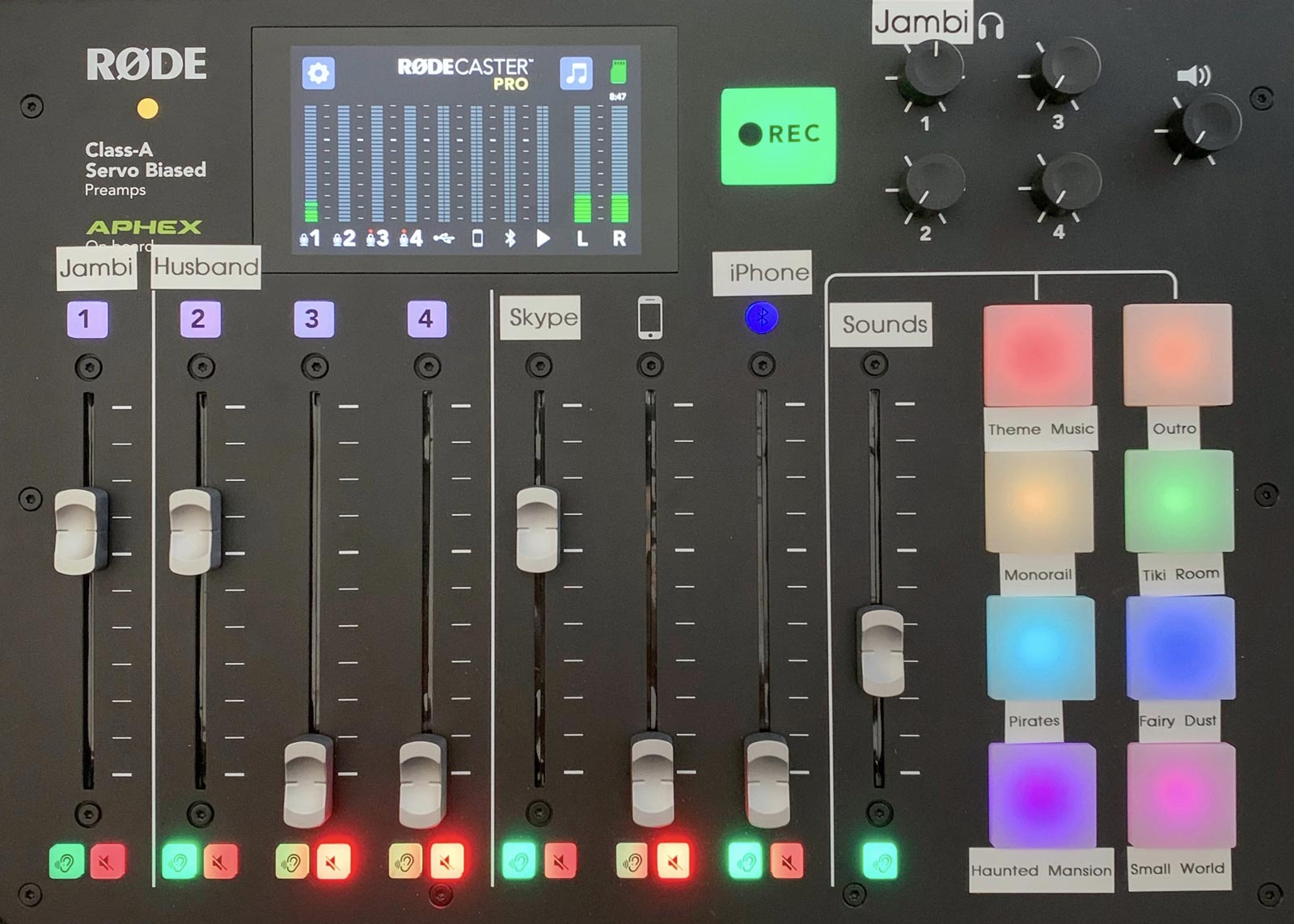 For our home studio, we picked up a Rodecaster Pro in 2019. It does quite a lot, it's a mixer, interface, processor, pre-amp, and soundboard.
After setting it up for my wife's show, I knew it's easy to use, and packed a lot of value, but I wasn't ready to abandon my more traditional recording gear just yet. Then in 2020, I was forced into working from home and fell in love with the Rodecaster, and ultimately bought one for our office studio. You could say I liked the Rodecaster Pro so much I bought it twice.
February 2022 Update: MORE POWAH!
My only criticism of the Rodecaster Pro is that it can have a high noise floor when run hard with a gain-hungry mic like the SM7B. To mitigate the issue, I now run our dynamic mics with in-line pre-amps.
If you research the use of in-line mic pre-amps with the SM7B, you'll find it isn't necessity, but personal preference. Like asking "which brand of motor oil should I use?" or "which Star Wars movie is the best one?", you'll find many opinionated answers.
---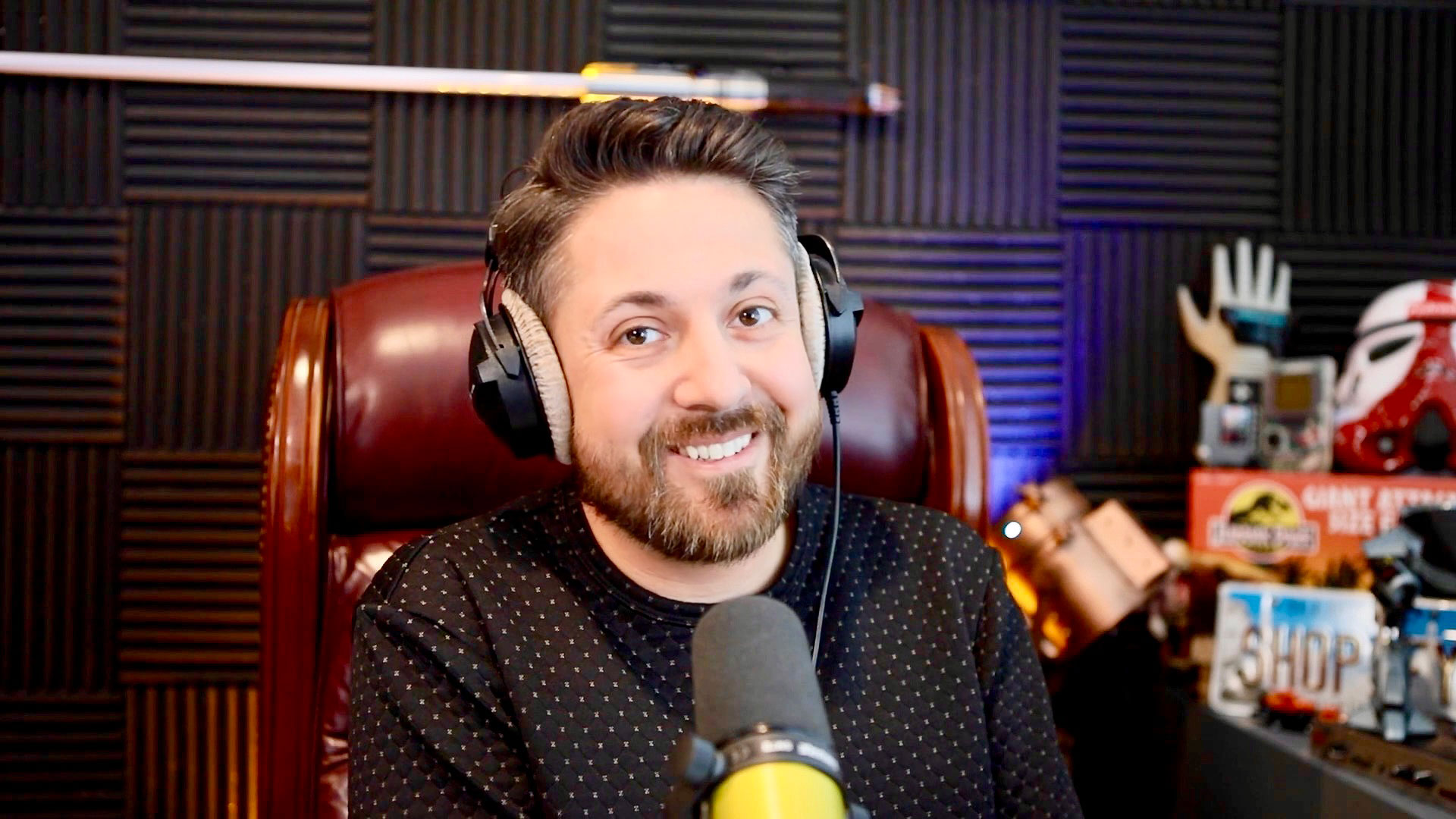 Cables & Accessories
Mic Arm: Rode PSA1+ — Avoid the urge to go cheap on a mic arm. I've owned several and the cheap arms are at best stiff and noisy, and at worst weak and undersized— they're just not a great place to save money. The PSA1+ is an updated version of Rode's PSA1 studio-standard mic arm that's graced studios around the world since 2003.
No matter which arm you pick, the SM7B is a bulky mic, so consider getting the Shure A26X 3" Extension Tube to get better clearance and keep the stand out of the frame on video.
Room Treatment: The room you record in will have a massive impact on your sound, and no amount of expensive gear or post-processing can completely fix a noisy, echoey room. Find a quiet place to record (i.e., not in a warehouse next to a furnace) and then add acoustic treatments and lots of soft things like throw pillows and curtains to stop room noise like echoes. Pro-tip when installing these: let them expand overnight before you mount them! Otherwise you'll mount them, they'll expand, and go crooked on you. Use 3M 90 Spray Adhesive to mount and they'll never fall off. Or use 3M strips if you want your security deposit back.
XLR Cables: Mogami Gold - These are an absurdly spendy choice relative to other options, but I didn't want to ever worry about bad cables. You could safely downgrade here to save a bit. Seismic Audio is a good value brand. I've used their ¼" patch cables without issue. I've also had good luck with Monoprice cables in general.
---
Software & Services
Hosting: Simplecast
As the name implies, it's a simple all-in-one solution to hosting podcasts.
Editing & Recording: Audacity
Open source & widely supported. Alternatively, you could use GarageBand. We stick with Audacity. Lots of tutorials and plugins available.
Remote Recording: Riverside.fm
Other similar solutions had issues with drift, post processing, or ease of use. Riverside is best-in-class.
Secret Weapon: Levelator
If you podcast long enough, you'll eventually run into a situation where you want to use audio that has issues with levels. Too quiet, too mismatched, or too inconsistent. When re-recording isn't an option, and you're not an audio engineer, the free app Levelator is an opinionated sledgehammer of a tool that will fix even the most wildly inconsistent recording just by dragging & dropping. We've used this on less than ten of 400 episodes, but I've been impressed and glad to have it every time.
Transcription: transcribeyourpod.com
Music & SFX: Soundstripe
---
Mobile Recording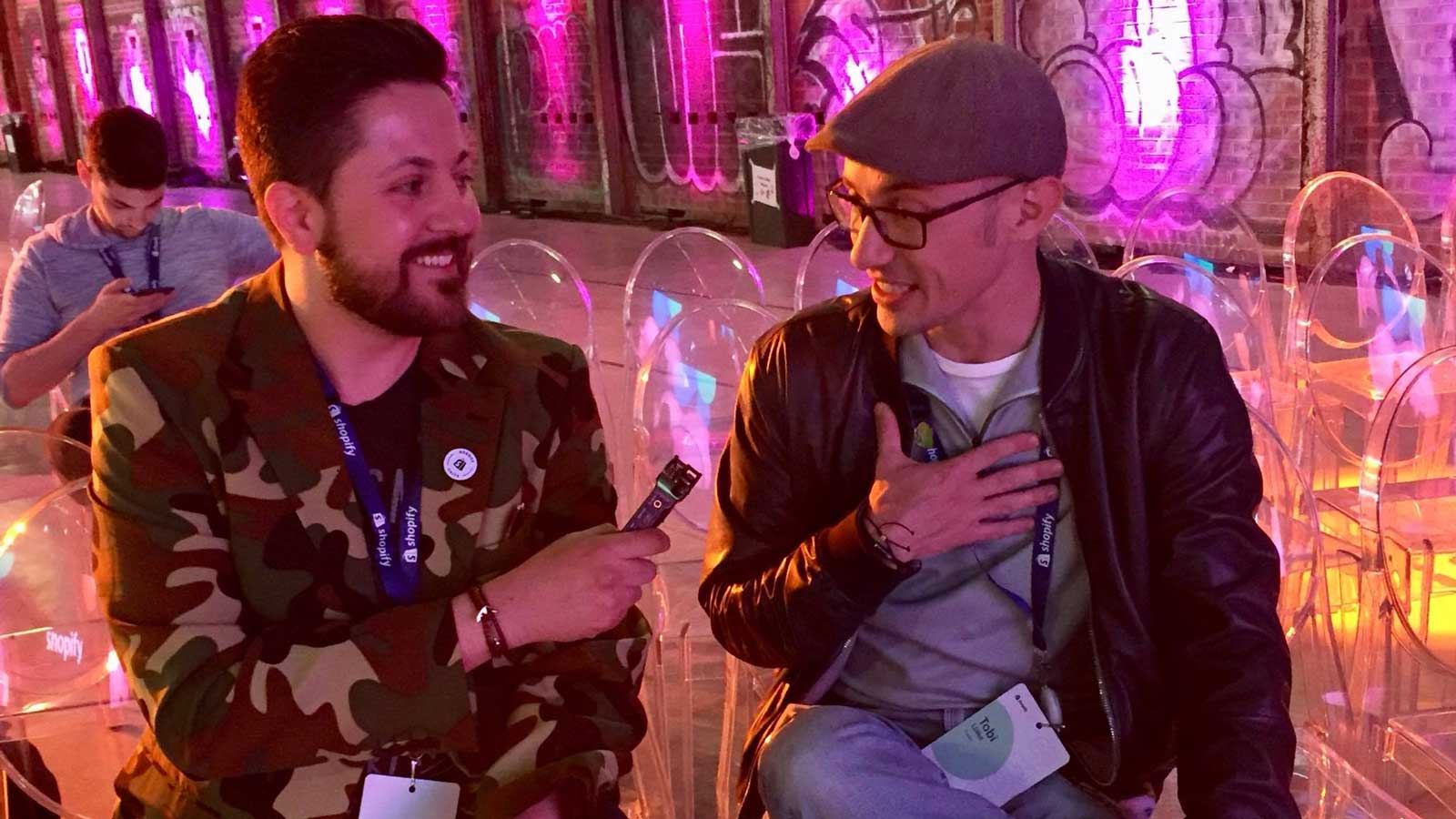 When recording podcasts at events like Shopify Unite, Klaviyo:BOS, or even Disney World, I keep it simple.
For quick "lightning interviews" of around five minutes, I carry a Zoom H1n handheld recorder with a foam windscreen on top to make it visually obvious that it's a microphone. For the price, you can't beat it.
For longer mobile recording where we want to separate the host's and guest's audio channels to make editing easier, we're going to use a pair of Giant Squid lav mic's plugged into the Zoom H1n using a Hosa stereo breakout cable. This allows one mic to appear on the left channel and the other to appear on the right channel, isolated from each other. (Note: I haven't tested this one yet.)
The Zoom H1n and lav mic combo has also come in handy for wirelessly mic'ing people for video. We used this technique successfully when filming speakers at De:brief.
---
Have questions?
Follow @kurtinc on Twitter and ask.